This section will contain all our trainings on how to start and build an online business. We will be tackling various topics, ranging from affiliate marketing, to search engine optimization and cryptocurrencies.
Different Directions in the Online Space
When diving into the online space, it is very important for you to understand that there are various ways of making money on the internet. Some will love trading cryptocurrencies, others will love making money trading currencies. While other students will be interested in freelancing, affiliate marketing or ecommerce.
No matter the direction you choose always have at the back of your mind that you are out to serve and help people to solve their various problems.
And I always tell all my students, there is no point trying to learn everything, i rather prefer you focus on one thing until you see some success before moving to the next thing.
Our Course on Masters in Crypto and Bitcoins
As of now we came out with a training helping people to better understand what cryptocurrencies and bitcoins is all about.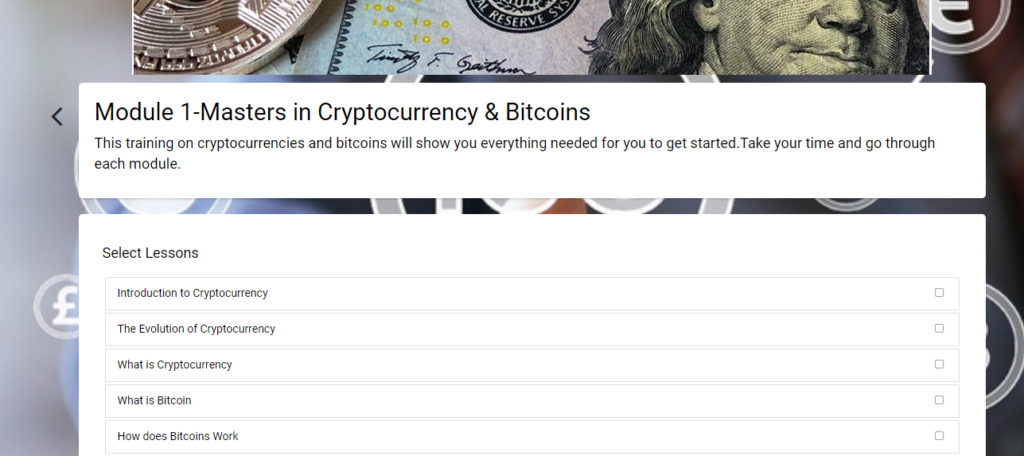 This is a little snippet of what you will learn in the course. Click here to get access to the training if you are passionate about the crypto world.
Future Courses
We will be coming out with our next course in the coming weeks. This course is targeted for beginners. We will walk you through the exact process to start and earn money online. So please watch out. Remember helping you is our passion.
To Your Success!