Our Story
Parin Online is a website founded by Rinelle Tekeu and Paul Bikelel two lovers. Yeah!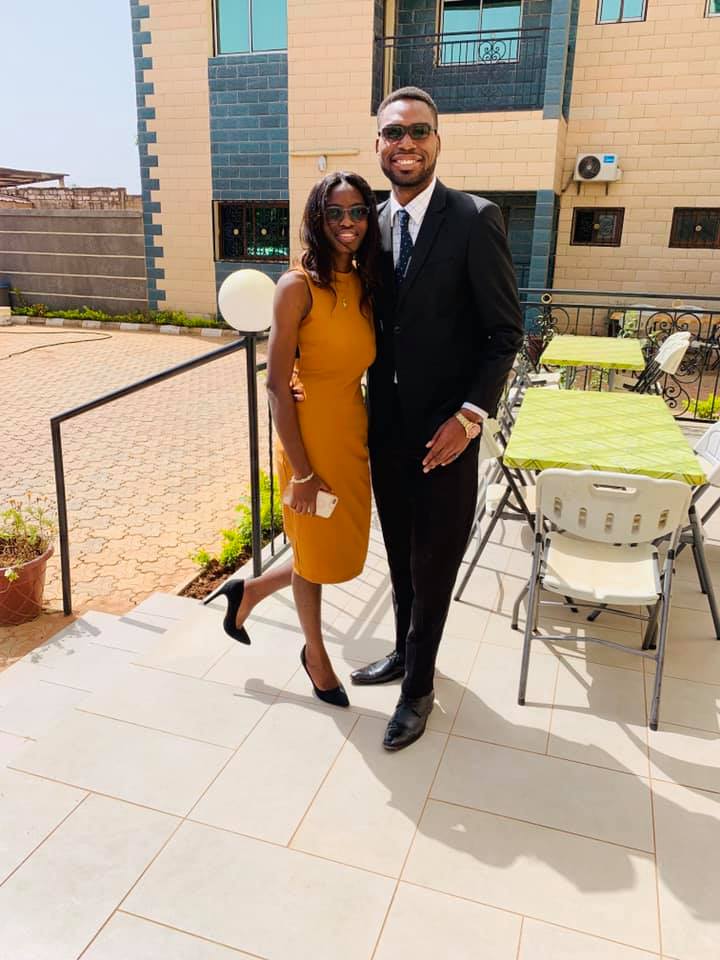 So basically, we met at the University Level in 2014, two young couples. Paul has an undergraduate Degree in Economics and a Master's in Business Administration and Rinelle also holds a Bachelor's Degree in Economics and is currently pursuing a Master's in Financial Economics. So enough about our educational background.
Sometimes I get to laugh when I think about our journey. In the quest to make some money on the internet Rinelle stumbled on a Lady who presented her the concept of network marketing. Being very hungry back then, we needed to make some money. So, she sold me the idea and obviously we joined the multi-level industry.
Seriously, it was so hard for both of us, we trekked under the sun looking for clients. Paul will hold the bag of products and I will hold the book. You know that feeling when you're telling someone to join your company and become a millionaire whereas you still damn broke and your shoes are basically begging for money. We had no choice we needed to pay our bills. Despite all the challenges we encountered in network marketing, it remains one of the best experiences in our lives.
Fast forward into network marketing, we met a lot of people who told us how we could be more professional and earn money on the internet. But we all know how that stuffs ends, they will sell you some products and at the end you derive nothing, no money, your bank account is still empty.
Now the truth is we have been there, we know how you feel scrolling through websites and looking for ways to earn a living online but yet you find nothing concrete. You feel very frustrated and at the end you tell yourself internet is a Scam.
That's why we created Parin Online to aid you by showing you proven strategies to start from scratch and earn a living on the internet based on our 6years of experience in the space of internet marketing. Added to that we will also be providing certain services to individuals and companies (see below).
Hey!!! Hold on, you should be like this is not different from all the other websites I have come across, all they care about is presenting me with some high-ticket courses and when I remove my credit card, after viewing the course damn I am still broke.
The truth is, though there are a lot of fake sites on the internet looking forward to rub you off your money, there are also some real legit sites on the internet and luckily you have stumbled upon one.
Today, Paul and I have organised multiple seminars helping people to start and grow their online business.
Our Range of Services
Basically, we will show you variety ways to earn money from the internet, simple tricks like how to use social media sites like Tiktok, Snapchat, Instagram, YouTube, etc. to earn a living on the internet.

We will walk you through other different services you could provide on the internet like Affiliate Marketing, offering your services as a Freelancer, Creating and Selling your own digital courses, Publishing eBooks, Dropshipping and Ecommerce etc. One thing to note here is that we will provide you with some training on our YouTube Channel.

Parin will also provide Data Analysis for Companies, and Individuals using Statistical Software's like R, EViews, and SPSS.

We will assist you with some specific writing skills, for example: maybe you need help writing your thesis, or you just started a business or you are about to start and you need a business plan, we've got you covered. We will provide you with a complete business plan, including Financial and marketing analysis.

Our Writing services will range from Copywriting, content writing, case studies, blog posts, resume writing depending on the format of your choice and technical writing (only in topics related to economics and finance).

Parin will also provide training on Investing in Stocks and Technical Analysis.

From time to time we will provide you with some inspirational content ranging from any topic. We understand that people face daily challenges and sometimes they need a boost of energy.
Our Objectives
Parin Online main objective is to provide our clients (individuals and companies) with the best quality be it in terms of our services or the content we provide.
To Individuals
We look forward to assisting you by providing you with all what you need to earn a living online. We will not try to mystify things and we will assume that everyone that comes across our website has absolutely no idea. Added to that our YouTube channel will complement the content provided on our website, we will give weekly training on methods you could start using to earn a living on the internet. So, you should not have to worry, no credit card is required. It's completely free.
To Companies
Our mission is to assist you in getting more sales for your businesses and make sure that customer are satisfied with your products. And the best way to guarantee that is by providing good services. We will work tirelessly to ensure that you get nothing but the best services from Parin.
Contact Us
If you need one on one coaching, or some personal assistance, send us an email at parin@parinonline.com. Remember helping you is our passion!
To Your Success